What's life like in Indian Wells?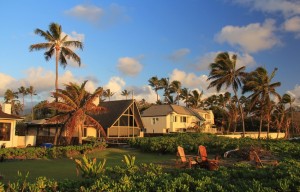 In a word, sublime.
It is a world where world-class golf clubs intermingle with internationally famous luxury resorts and spas, where the rich and famous hide away from the high-profile bustle of Hollywood, where each bend in the road reveals another treasure of lush, park-like lawn, of elegant Mediterranean homes, of swaying palms reaching up into an endless cerulean sky.
It is a true gem of the desert.
Golf is Supreme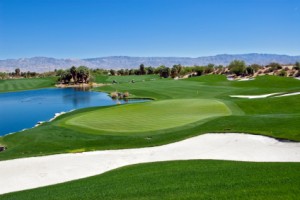 Unsurprisingly, one of the main allures of Indian Wells is its outstanding golf. One of its top courses is the Indian Wells Golf Resort, with two signature courses—the Players Course and the Celebrity Course—and absolutely outstanding views of the San Jacinto Mountains. The Indian Wells Country Club also offers two beautiful courses often frequented by celebrities, one of which was home to the Bob Hope Classic for more than 40 years. Both courses also offer upscale dining and numerous exciting social events throughout the year.
International Tennis Events
Even if golf isn't your sport, there's still plenty to be enjoyed. The Indian Wells Tennis Garden a central focus of both Indian Wells, and of tennis around the world. It hosts the famous BNP Paribas Open every year, as well as numerous other national events throughout the year. It also offers 29 hard courts and private and group lessons for those who like to get out and play as much as they enjoy watching.
Hiking Through Desert Mountains
For lovers of the great outdoors, there is no better place than Indian Wells. Situated in the on the edge of the Santa Rosa and San Jacinto Mountains, there are numerous trails nearby that offer scenic desert hikes into the foothills and even into the mountains for both challenging and relaxing hikes. Stunning views over the Coachella Valley and the city of Indian Wells and breathtaking desertscapes await on the many trails easy accessible from Indian Wells.
Amazing Social Events
Indian Wells and the areas surrounding are a literal hub of social activity! Concerts, film and art festivals, live music, holiday celebrations, weekend events… there's something for everyone, from the annual Indian Wells Art Festival to the internationally-renowned Coachella Music Festival to the Palm Springs International Film Festival. So get out and explore true excitement in the heart of the Coachella Valley.
Life in Indian Wells
Indian Wells is the city where you can spend your days golfing under crystal-clear skies and your nights enjoying fine dinners, exploring exciting nightlife, or merely stargazing by the pool, where life truly is a perpetual vacation. If this sounds like the lifestyle you seek, contact me and let's find your perfect getaway in the resort city of Indian Wells.